PR and communications specialist, Wild PR, has been appointed by a pack of three new clients, strengthening its client roster for 2022.
It has been hired by businesses and organizations including Manchester-based office design and fit-out specialists Opus 4, hair transplant and dermatology clinic Aventus Clinic based in Hertfordshire and Huddersfield Literature Festival.
The agency will be offering a range of services to these clients, including traditional and digital PR as well as social media content creation and community management.
These new clients add to a further ten secured by Wild PR in the past 12 months, as the agency continues to accelerate towards doubling its turnover in 2022.
Based in Huddersfield and founded in 2014, Wild PR works with clients in the travel, health, property, manufacturing and professional services sectors.
Katrina Cliffe, managing director, said: "It's been a really busy and exciting start to 2022 for us.
"We've secured some really fantastic new clients and we're really excited to begin working on bespoke strategies for them all.
"For all these new clients, we're dedicated to achieving high-quality press coverage and supporting SEO objectives through the creation of targeted onsite content."
:::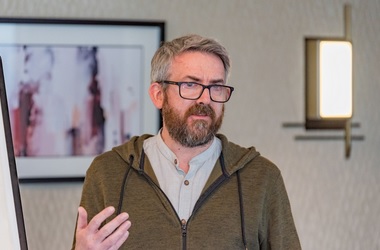 Digital agency, Spike, has promoted Steve Bailey to SEO training director from his previous role as head of technical SEO.
He will be assessing the strengths and weaknesses of employees in the SEO team at Spike, with an intention to upskill staff to address the chronic shortage of SEO specialists throughout the UK.
Bailey, who retrained in SEO 15 years ago after working as a primary school teacher, will also be working with graduates to help them develop a career in this field.
Bailey said: "Working with graduates from scratch is a way to invest in young talent and this fantastic for me is the most exciting part for Spike.
"Internships and local engagement with universities will both be key factors to explore once we are in a position where our training processes are fully developed."
Director of Leeds-based Spike, Duncan Colman, added: "SEO is not a primary subject studied at university and this is one of the reasons why there is a skill shortage gap.
"Steve will be entrusted to work on building up training processes and investing in effective ways to reach young people, giving them an opportunity to develop key skills in SEO.
"Alongside this, Steve will be upskilling current Spike employees within the SEO team and helping to cross-upskill in other channels."
Spike recently surpassed 20 full-time employees and as part of continued growth, Bailey will be leading the development of new training processes internally.
:::
Leeds Law Society has deepened its relationship with digital agency Ascensor, by modernizing its online presence and improving digital transformation for its members.
The developing partnership has so far included Ascensor implementing a new website for the society, allowing it to launch new products, and support members by providing advice on online marketing and digital transformation.
Rachel Windle, head of operations at the society, said: "We commissioned Ascensor to re-develop and modernise our website.
"This was more than a facelift, it was a complete re-design of the capabilities of our site, which is pivotal to how we communicate with our members and our wider stakeholders.
"The new site has been a tremendous success, in terms of website visits and engagement. This has been crucial for us, as a successful membership organization."
Andrew Firth, MD of Ascensor, said: "Our input has included clear advice on digital marketing, from website planning to designing user experience and functionality.
"We now create a regular stream of content for their members, providing education and advice to legal firms, on all aspects of digital marketing and transformation."
Leeds Law Society provides a voice for solicitors in Leeds and is one of the largest law societies in the UK.
Alongside its online advice and guidance, Ascensor has created a members' package for society firms, which includes discounted web and digital marketing services.
Firth added: "The pace of digital progress is relentless and like all businesses, law firms are acutely aware of the need to be at the leading edge of digital marketing.
"Their clients expect superior online experiences, and our role is to help recommend best practice to members of Leeds Law Society."
:::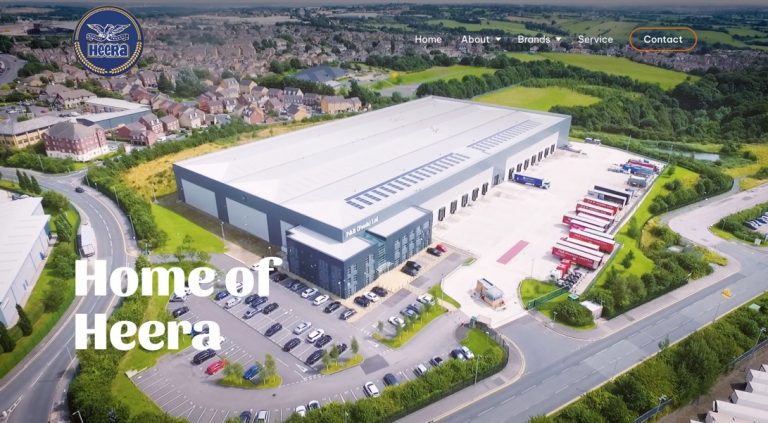 Saltaire digital marketing agency, Xpand, has taken the lead on a complete redesign and development of a new website for Bradford-based food manufacturer P & B Foods.
P&B has been in business since 1970 and has become well known in the food market, particularly for its flagship brand Heera – which is a popular brand in the Asian food market.
Following the digital shift brought about by the pandemic, the firm wanted to overhaul its existing website with a view to having a fresh digital shop front.
Xpand worked with the company's team to develop a site reflective of its history and future.
Jag Panesar, founder at Xpand, said: "I originally met the P & B Foods team almost ten years ago. They weren't quite ready to work with us at that point but after seeing our social media activity, particularly our manufacturing focus, they got in touch.
"P & B Foods admits that for years, it hasn't fully showcased its values ​​and undoubted quality via an online platform, so this is a huge step for more exposure in the digital world.
"The new website better represents the brand and takes the firm to its next stage of growth. I'm genuinely excited to get this out into the world."
Mani Bhatoa, of P & B Foods, added: "We've been in need of a website which is not only functional but showcases who we are and the journey we've been on to achieve the current success we are so proud of.
"Having seen the results Xpand has achieved for others and witnessing their own values ​​clearly demonstrated on their website, we knew they were the right company to take us to the next level."