UK – New research published by training body Target Internet, in association with the Chartered Institute of Marketing (CIM), reveals that digital marketing skills have stagnated or declined during the pandemic.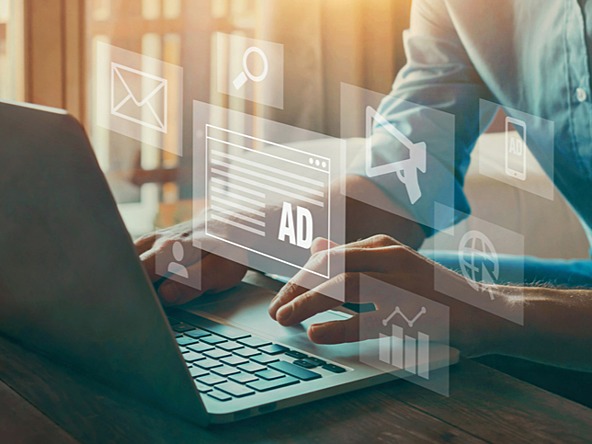 The report finds that many other sectors, which saw digital skills accelerated by Covid-19, the majority of unlike digital marketing skills stagnated or declined between 2020 and 2021. This decline has occurred across almost all sectors and at all job levels, with skills in Analytics & data falling the most (-6%), followed by content marketing (-4%) and social media (-2%).
The results from a benchmarking test of digital marketing skills of over 7,000 marketing professionals was carried out by Target Internet in 2018 and repeated in 2020 and 2021. The test requires professional marketers to complete a series of tasks aimed at evaluating their knowledge in 12 areas of marketing, with a particular focus on digital skills.
Previous data from CIM's latest Impact of Marketing Report found that six in ten (60%) marketers who were furloughed used the downtime on personal development, with their focus shifting to upskilling in areas such as brand, copywriting and strategy. This is supported by the more recent findings, which show the only discipline to significantly improve over the past 18 months was "general marketing", which saw an increase of 7%.
The latest edition of the report found that marketers from agencies were significantly more advanced in the implementation of digital marketing techniques than the sector as a whole. Whilst agencies saw skills drop off in a comparable way to many other sectors, they continued to score well compared to the industry average, with nearly a quarter (24%) of its workforce in the top two quintiles – one of the highest concentrations of scores of any industry. This could also be reflective of the shift from using in-house marketing teams to outsourcing, notes Target.
For the first time in the skills benchmark's history, the findings have shown a closer alignment between seniority and level of digital marketing skills. In most cases, the more senior the marketer, the higher their digital marketing skills ranked. Whilst this might initially seem like a positive, Target cautions that it is "reflective of a stagnation of skills amongst marketers at management level roles."
Commenting on the results of the benchmarking study, Target Internet chief executive Daniel Rowles said: "The results help us get a better understanding of the state of UK marketers' digital skills, presenting us with a real opportunity to upskill the sector. Organizations who have invested in individuals and allowed their skillset to flourish will stand out from the crowd and attract better talent in the long run."
Gemma Butler, director of marketing at the CIM, added: "The latest benchmark study should act as a prompt for organizations across [all] sectors. With marketing technologies and social media platforms continuing to innovate at pace – and consumer use of digital channels showing no signs of slowing – the range of skills expected from marketing professionals will continue to expand.
"The need to continue upskilling in order to just stand still was apparent before the pandemic; the risk now is that it will only continue to grow and the skills gap could become unmanageable. Employers must invest in the on-going development of their marketing teams."
.